AGING POPULATION AND SOME KEY FINDINGS FROM A NATIONAL SURVEY ON LONG-TERM CARE FOR OLDER PEOPLE IN VIETNAM
Vietnam is one of the fastest aging countries in the world. According to calculations from the Population and Housing Census and and the population projection 2019-2069 of the General Statistics Office, the proportion of older people aged 60+ in Vietnam, will increase from 11.86% in 2019 to 24.88% in 2049.
Since 2021, the emergence of the COVID-19 pandemic has seriously impact on people around the world, but older people have been affected the most in terms of income, health and healthcare, and social contacts. It is essential to understand the impact of the COVID-19 pandemic on older people to provide information as well as inputs for policy for older people.
In 2022, the Asia Development Bank funded the Institute of Medical and Social Studies to conduct a national survey to assess the impact of the COVID-19 pandemic on the older people. A part of the study findings related to long-term care for older people was presented by Professor Giang Thanh Long in the workshop "On initial findings from Vietnam Aging Survey ware 3 under TA6767 and feedback on local need assessment and options on financing for LTC under TA9228" organized by Department of Health Insurance - Ministry of Health, Asia Development Bank, Japan Fund for Prosperous and Resilient Asia and the Pacific and From the People of Japan, on August 17, 2023 in Hanoi.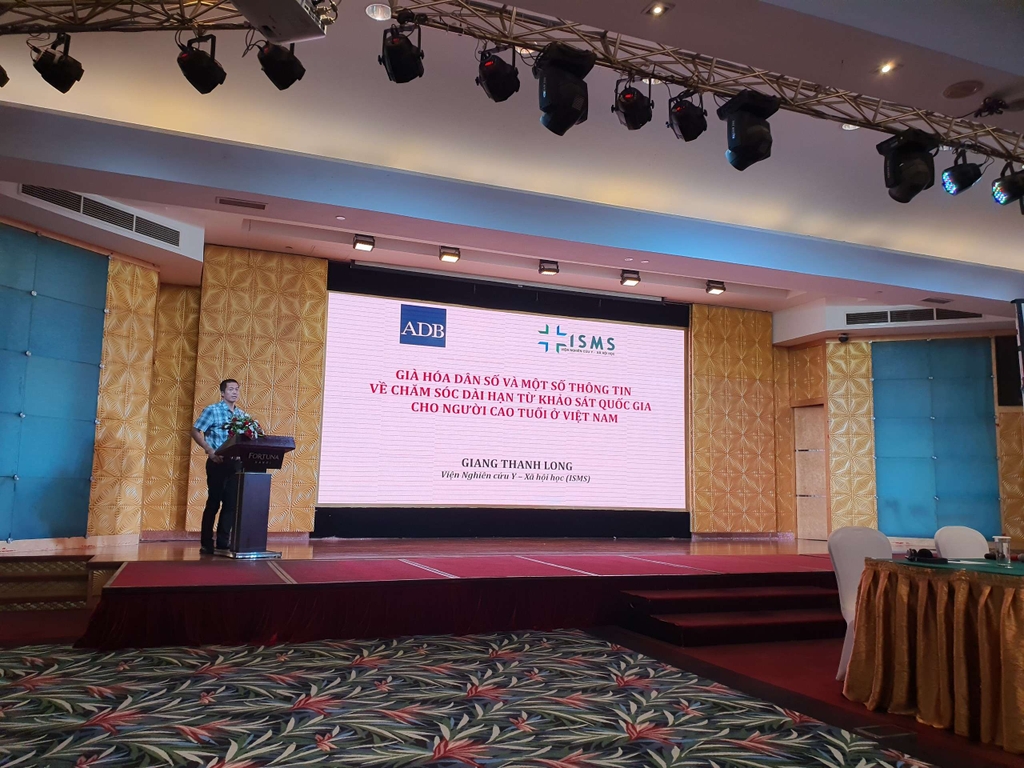 The result showed that only 12% of older people self-assessed that they had good/very good health while 41% had poor/very poor health. The proportion of older people with poor/very poor health increased with age. The top three diseases of older people diagnosed were blood pressure, arthritis and osteoarthritis. About 48% older people said their health was worsened when comparing with pre-COVID status.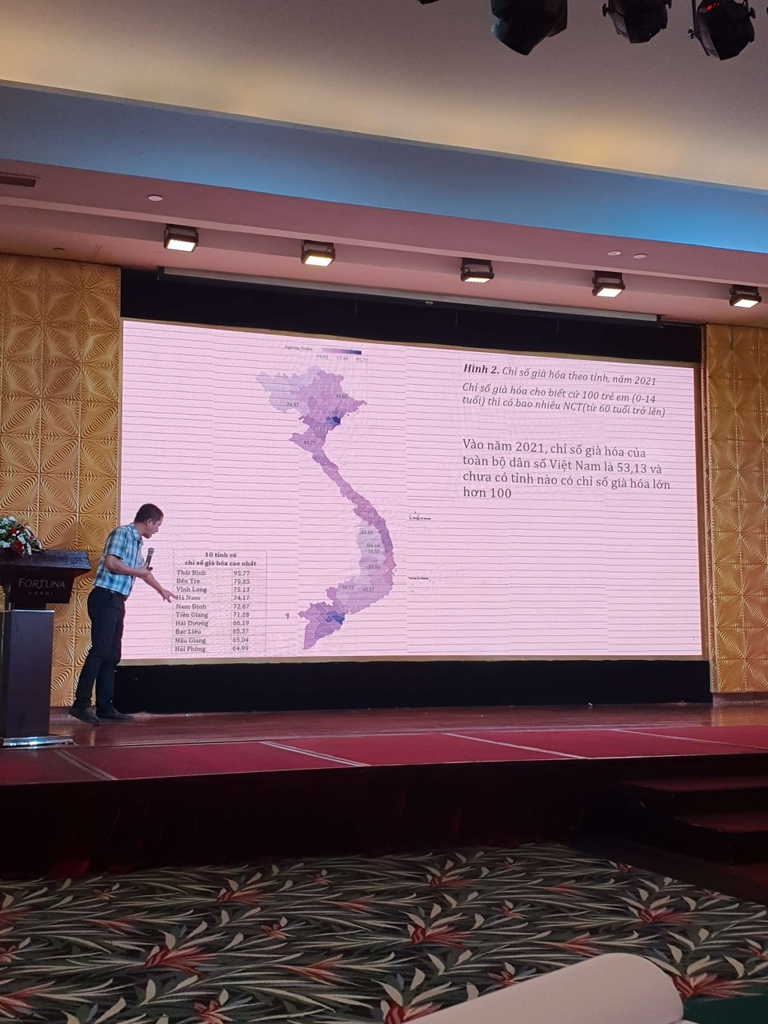 Nearly 45% of older people had at least one difficulty in activities of daily living and around 35% had at least one difficulty in instrument activities of daily living. The proportion of older people with difficulties (1 or 2+) in both ADL or IADL were higher in post-COVID than pre-COVID. When having difficulties in daily living, family members (spouse, son, and daughter) were the main caregivers for older people. Older women had significantly higher proportion to be a care-giver for spouse than did older men.
The study findings have attracted the attention and received many questions and sharing of the workshop participants. Professor Long shared that long-term care for older people in Vietnam are mostly done at home and by family members, and are even clearer during the COVID-19 period. Therefore, it is necessary to provide home care for older people, in which family members (for example, spouse, children/grandchildren...) mainly participate and should provide the training on knowledge and skills on care for family members. And long-term care priority should be given to the oldest old group, especially women.
Comment